Unique template
Completely Unique Unity3D tool
for developing commercial Apps.
Client-server architecture
MySQL + PHP + JSON = Back-End
Unity3D crossplatform = Front-End
Excellent Support
Fully documented and
supported template.
Useful modules
Most of the modules can be used both in a
prefabricated program and separately.
This toolkit is designed to cover most of the commercial templates such as E-market, Affiliate Programm, Web store, Landing page, and even your own Marketplace.
With certain customization, you can make on its basis any project with massive dynamic lists (Social Network, Messenger, and many others).
Lots of useful modules:
Authorization, Commenting, Endless scrolling, Avatar system, Dynamic sorting, Image caching, Database search, Multilingual interface, Feedback, Rating system, 3D consultant, and others.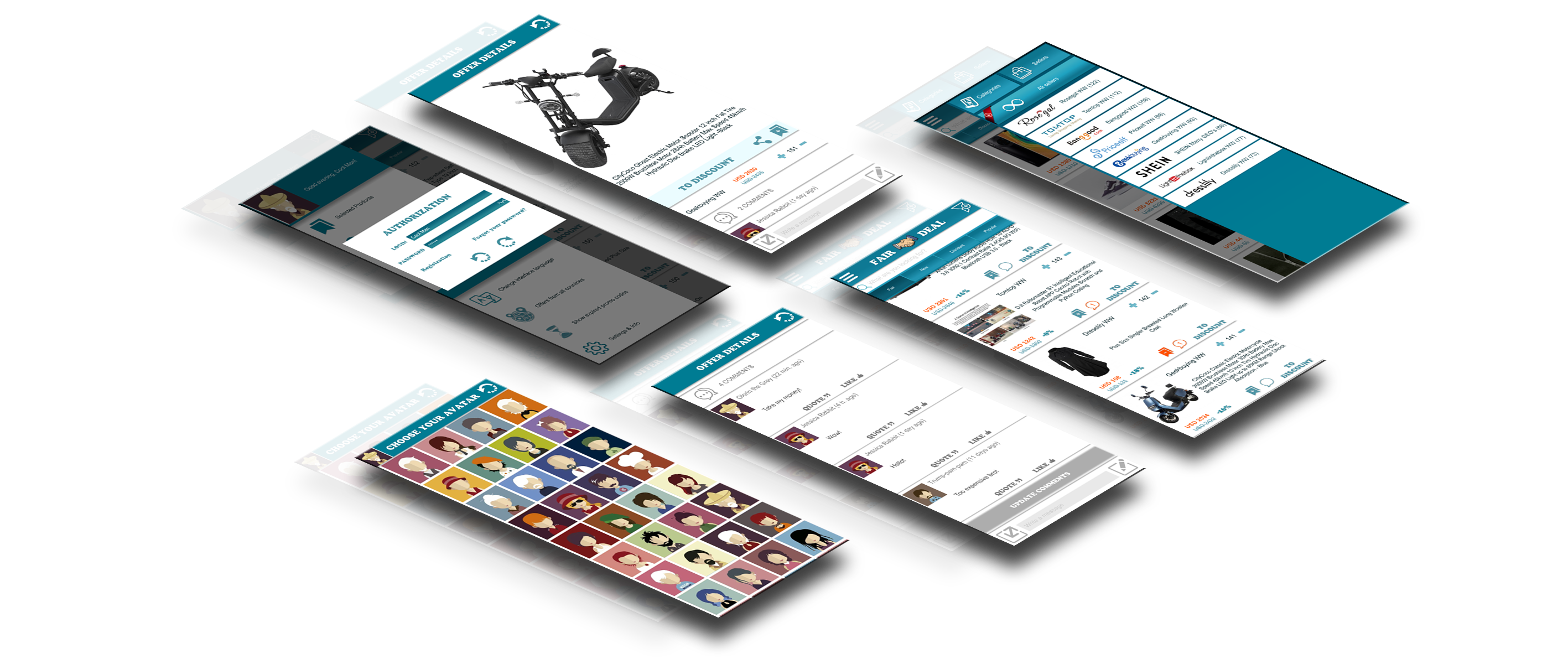 Clean Design

Clean, fast, and extendable design solutions. Endless scroll list, two image resolutions upload, scalable cache system, and so on.

Multi lingual

The two default languages – English and Russian. Fully extensible language architecture.

2000+ Users

More than 2000 active users in the parent affiliate program. The high growth rate of users.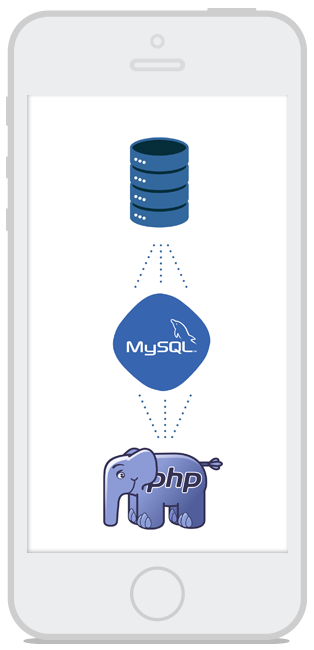 Cross Platform

Unity Engine allows you to quickly and easily adapt your application to many platforms like Android, IOS, Windows …

Free Database

Free Demo MySQL database for testing purposes. Ready-to-use PHP scripts to upload your own DB.

Well documented

Well documented and supported content. Easy to install and customize.

Menu Layout
The menu block is responsible for navigating through all sections of the application.
On the left is a sandwich with a custom menu, which contains an authorization block, general application settings and custom lists. The application logo is located in the top center - when you click on it, a 3D online consultant will be called. Slightly below is a search bar for searching for products in the database and a slider with items for sorting the product list. On the right is a block of filters by product category and by seller.
Next Layout
Images Layout
Images come in two resolutions - optimized and original.
For optimization purposes, when loading products into the database, images are compressed and resized to display them in the general list of products (see the documentation for more details). When you click on a product for detailed information, the image is automatically reloaded in its original quality. When the product is displayed again from the loaded list, the image is loaded from the cache with textures.
Next Layout
Description Layout
The description block contains all the basic information about the product.
On the left is the product image. Below it is a block with prices and discounts for goods. At the top center - the name of the seller. On the right is a product rating block. In the very center - a description with the product. At the bottom - a counter of comments, a bookmark of a selected product and a transition to an affiliate link.
Next Layout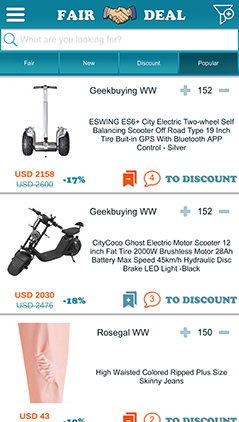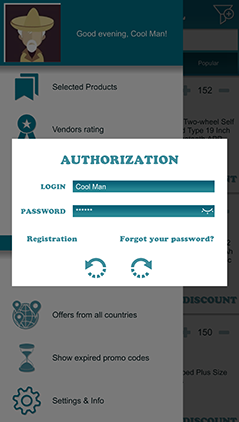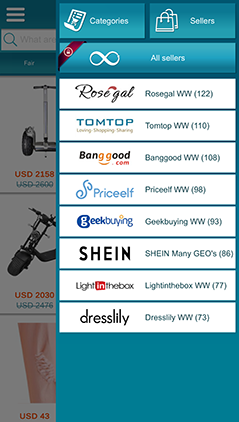 Login
Filters

Avatar Layout
Block for choosing an flat-styled avatar from a tiled list.
In this block you can choose one of 72 avatars in the form of a list. This block can be easily scaled to fit any number of avatars. Pictures are stored in the Unity sprite atlas with a special identifier.
Next Layout
Authorization Layout
This is where users log into their accounts.
When you click on this window, you can change your registration data, re-log to another account, or register a new account. In addition, the user can restore the account if he indicated his e-mail during registration. A special code will be sent to his mail to restore the account. After entering it in the application, the password will be changed.
Next Layout
Settings Layout
User settings and favotites lists.
User settings are located here - interface language, restrictions on offers by country, expiration date of promo codes, detailed settings. In addition, the user's favorite lists, recent comments, recent views and ratings of all sellers are located here.
Next Layout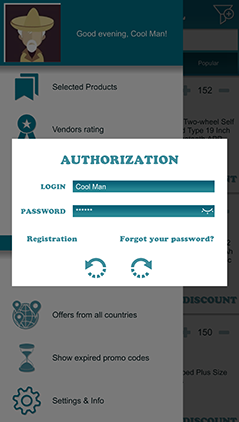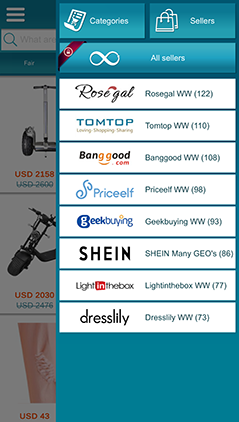 CONSULTANT
FILTERS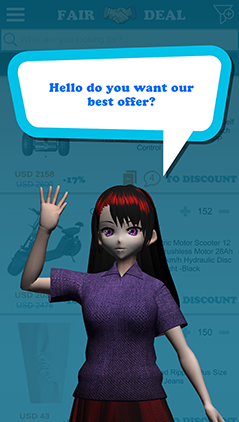 Category Filter
Here the user sets up a filter for product categories retrieved from the database.
Product categories are a property of each product. As part of the Admitad affiliate program, an additional structure is required to collate the product categories of each seller into a single array of categories. You can learn more about this from the documentation.
Next Layout
Sellers Filters
Here the user filters by the list of sellers obtained from the database.
The list of sellers within the demo database is formed from the offers of the Admitad affiliate program. With each iteration of the database update, the relevance of each seller's offers is clarified and those who left the distribution are automatically hidden.
Next Layout
Filter Elements
Filter elements have a dynamic structure.
The vendor list is tightly coupled with a filter by category. For example, if a user has selected a filter by category of electrical goods, then the list of available sellers will be reduced to those who sell this category of goods. This type of filtering works in both directions. To the right of each item, the number of products related to this filter is displayed.
Next Layout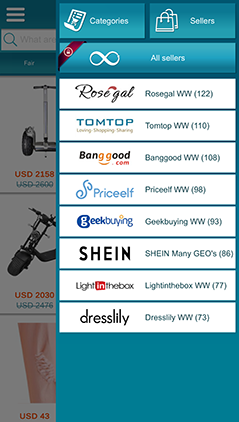 CONSULTANT
MENU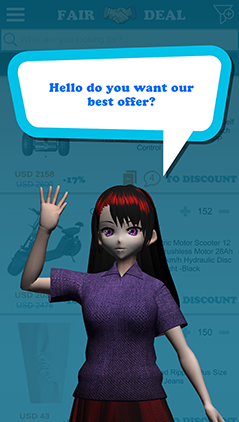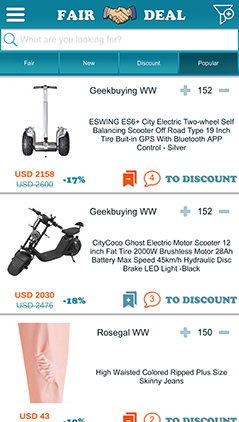 Application logo
Clicking on the logo will bring up the online consultant panel.
Next Layout
Consultant dialogues
Consultant dialogues with product offers for users.
This type of interactivity will allow you to more closely interact with the user's needs. You can add absolutely any scripts and dialogs for the user. As practice shows, this leads to a significant increase in user attention to your content. Don't hold back your creativity!
Next Layout
3D model
Highly customizable consultant model.
The 3D model can be flexibly customized to your needs. You just need to choose the right material and / or make animation in special services. You can learn more about this in the documentation.
Next Layout
Menu
Login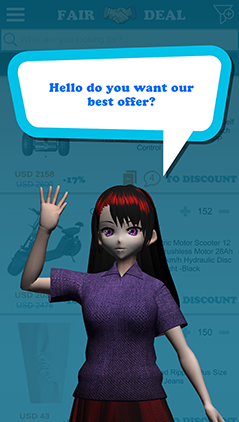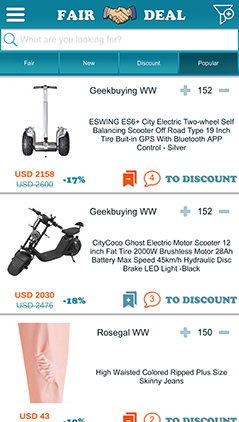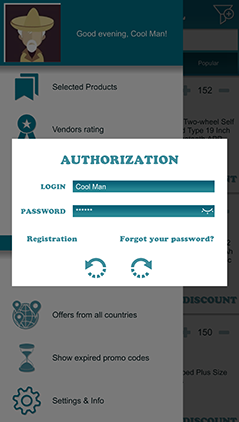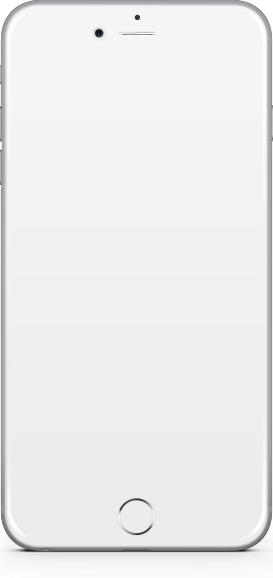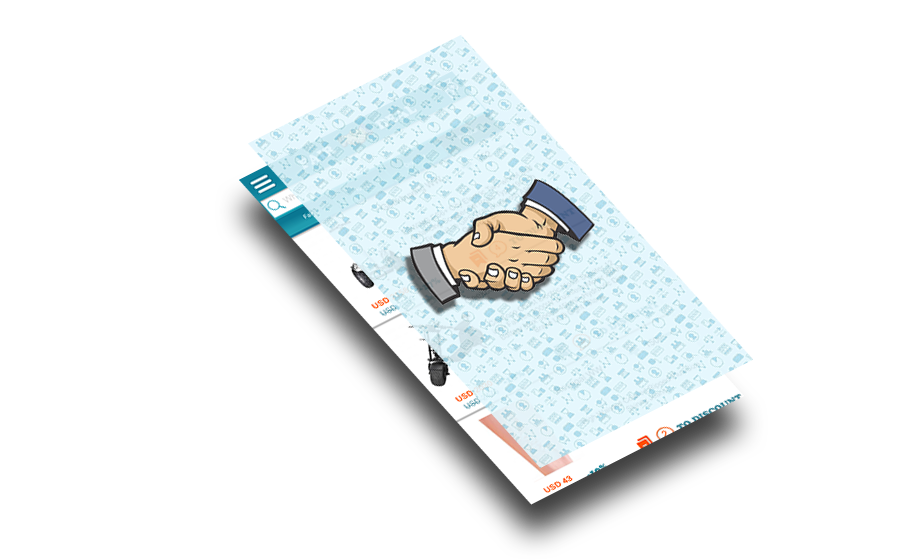 Stay tuned for the latest updates!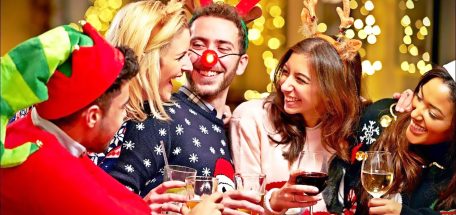 Completed work on the template, website and documentation! Preparing data for uploading to Unity Asset Store!
Detail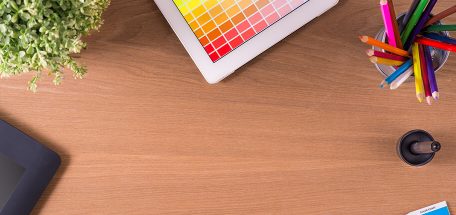 Since the release, I have received about a hundred requests for advertising and affiliate activities. As a result, I decided to create a complete template for the Unity
Detail
Send your replies and suggestions for us!